Looking for a natural nail polish is not an easy feat. Chances are you've grabbed the polish of your dreams at the salon without realizing it's filled with harsh chemicals. Natural alternatives do exist. "Safe" polishes are broken down into categories from "three-free" to "ten-free", referring to the number of chemicals they are free from.
So, which additives should you make sure are not included?
The top three you should steer clear from are formaldehyde, toluene, and dibutyl phthalate.
Formaldehyde: This chemical is commonly used in the embalming process and can cause skin irritation and negatively impact the nervous and immune system.
Toluene: Extended exposure to the chemical Toluene can lead to headaches, dizziness, and, in severe cases, more serious reproductive damage.
Dibutyl Phthalate (DBP): The chemical works to prevent nail polish from becoming brittle but has been proven to impair the hormonal development of male fetuses and in some cases cause early-onset menopause.

Five-free polishes are created without formaldehyde, toluene, DBP, plus camphor or formaldehyde resin.
Camphor: Recently Camphor has been shown to cause severe skin reactions and when inhaled can cause nausea, dizziness, and headaches.

Formaldehyde resin: Formaldehyde resin is not directly linked to cancer like formaldehyde but it has been noted to cause dermatitis in patients.

Seven-free polishes are created without the five chemicals, plus xylene and triphenyl phosphate.
Xylene: Negative effects can cause dizziness, nausea, and vomiting.
Triphenyl phosphate: The chemical can wreak havoc on your hormones and is potentially toxic to liver cells.


Eight-free formulas are free from the additional chemicals ethyl tosylamide and triphenyl phosphate.
Ethyl tosylamide: This chemical can cause severe allergic reactions and in extreme cases cause liver damage.
Nine-free is free from parabens and/or acetone.
Parabens: Parabens mimics the hormone estrogen and have been associated with breast tumors.

Acetone: The chemical has been ruled safe by the FDA for the most part but if inhaled can cause a sore throat and inflammation.

Ten-free which is free from any harmful additives plus animal byproducts which make the products vegan.
See the 16 nail polish brands that offer a natural alternative to the harsh chemicals listed above.
Ten-Free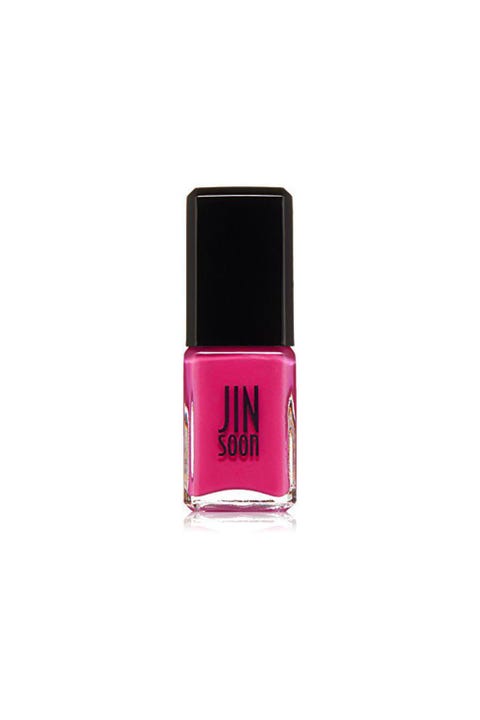 COURTESY JINsoon Nail Lacquer in Faroucheamazon.com
Started by two nail artists in 2012, Jin Soon is the one of the only 10-free formulas. The color is very potent and only takes two coats to complete the look.
Ten-Free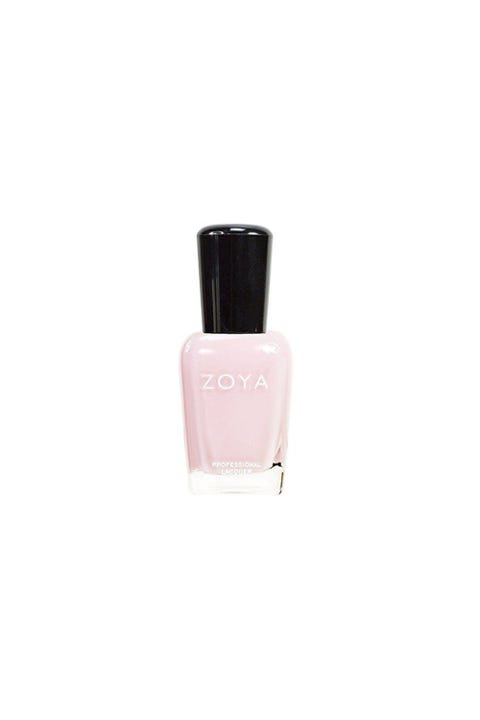 COURTESY Zoya Nail Polish in Brennaamazon.com
Zoya is a ten-free formula brand with endless color options. Plus it has over 1,000 positive reviews on Amazon.
Ten-Free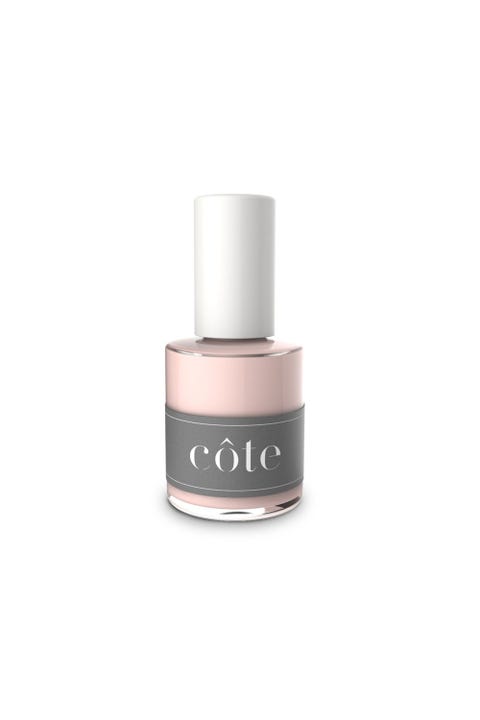 COURTESY Cote No.5 - Natural Nude - Toxin Free Nail Polishamazon.com
USA-made and ten-free, Cote specializes in the perfect nudes.
Ten-Free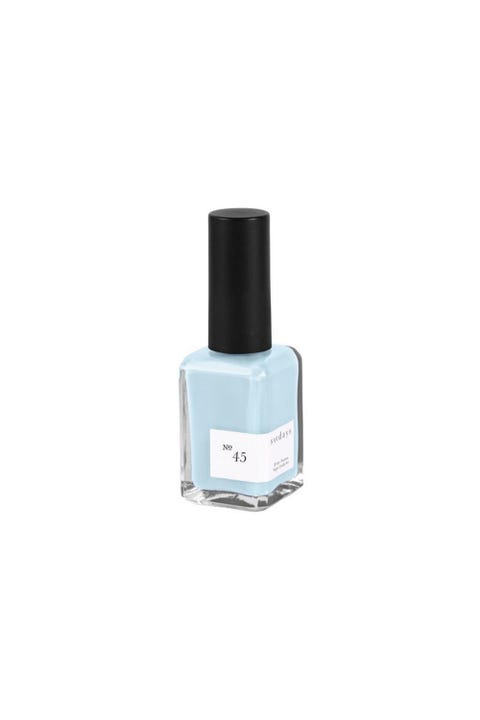 COURTESY Sundays 10-Free Nontoxic Nail Polish No.45amazon.com
Vegan and 10-free, Sundays polishes are exclusively sold at Amazon and in Sunday's NYC store.
Nine-Free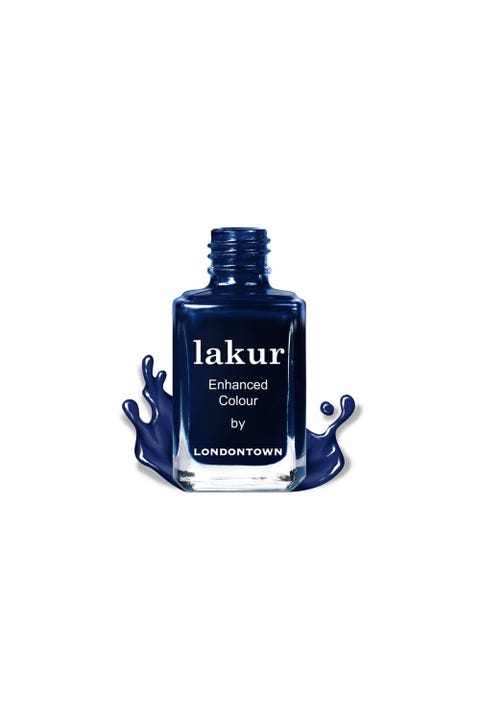 COURTESY London Town in Buckingham Bluelondontownusa.com
On top of being 'nine-free' this polish also includes a florium complex that is infused with vitamins and oils to nourish nails in style.

Eight-Free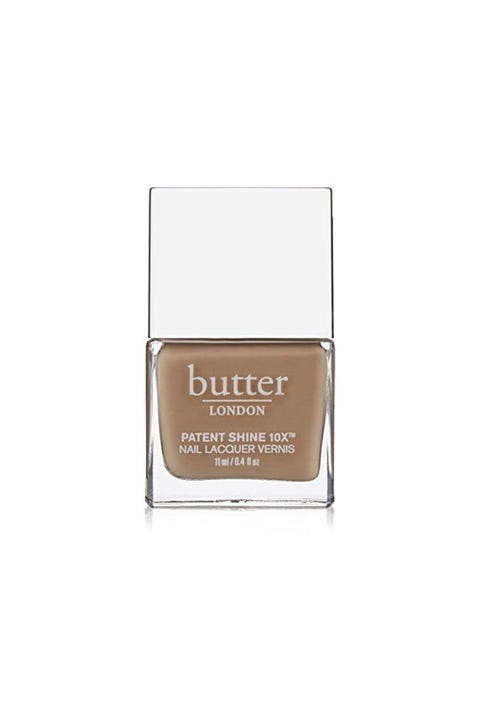 COURTESY butter LONDON Heritage Collection Patent Shine 10X Nail Lacquer in Yummy Mummyamazon.com
Eight-free features an array of glossy finish polishes that last for up to ten days.

Eight-Free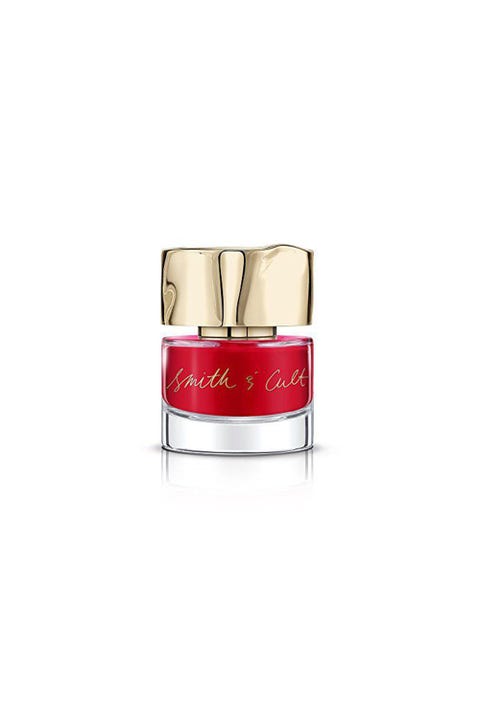 COURTESY Smith & Cult Nail Lacquer in Kundalini Hustleamazon.com
An "eight-free" formulation you can't beat. Smith & Cult provides Instagram worthy packaging and bright bold colors that make your nails standout.
Eight-Free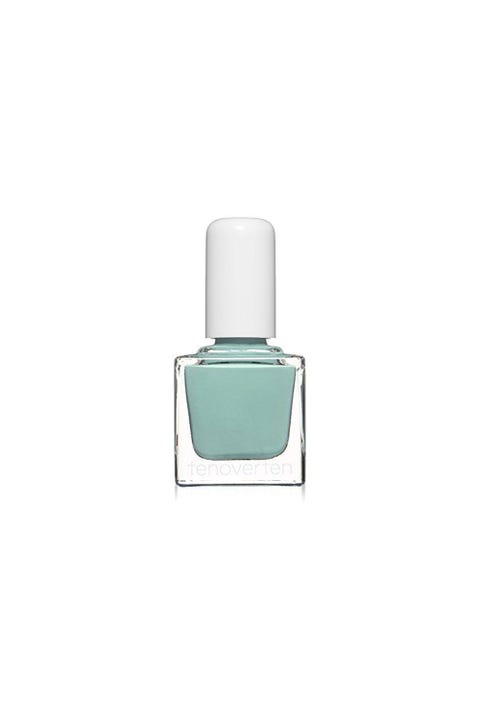 COURTESY Tenoverten Nail Polish in Libertyamazon.com
Tenoverten Nail Polish is an eight-free formula started by two manicure-obsessives based in NYC. It's a spa favorite brand.
Seven-Free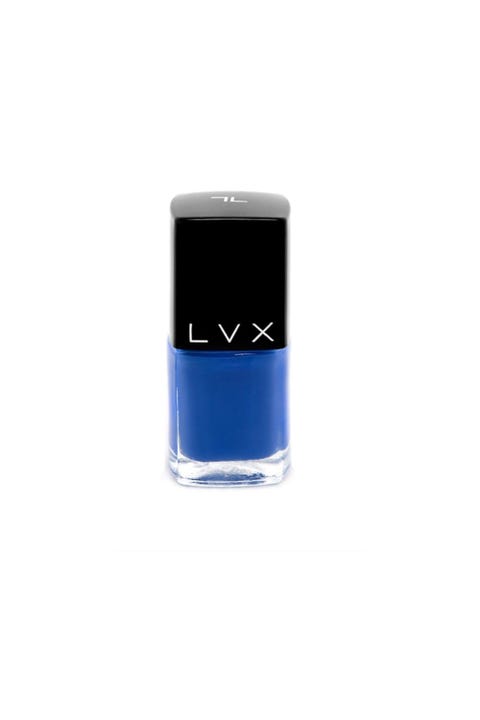 COURTESY Ceruleanshoplvx.com
LVX (pronounced Luxe) takes color inspiration from the fashion runways and puts it into nail form. For nails that are always on trend, grab LVX.
Seven-Free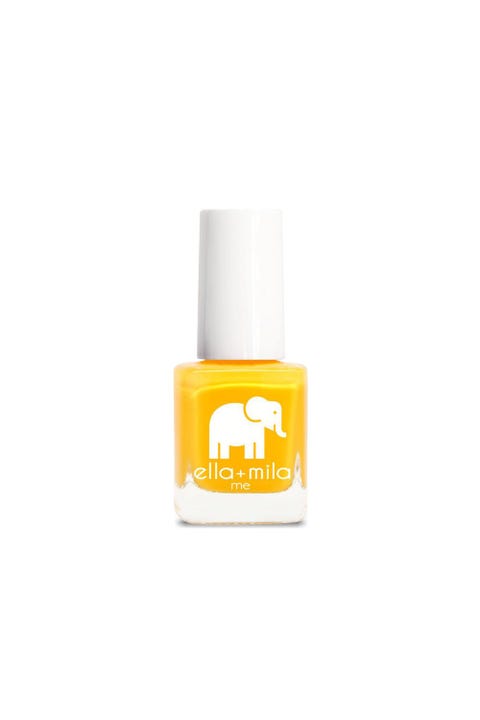 COURTESY Ella + Mila Wheels on the Busellamila.com
Another "seven-free" formula option, Ella and Mila is for the kid in all of us and, of course, actual children. The bright colors will bring you back to your childhood.
Seven-Free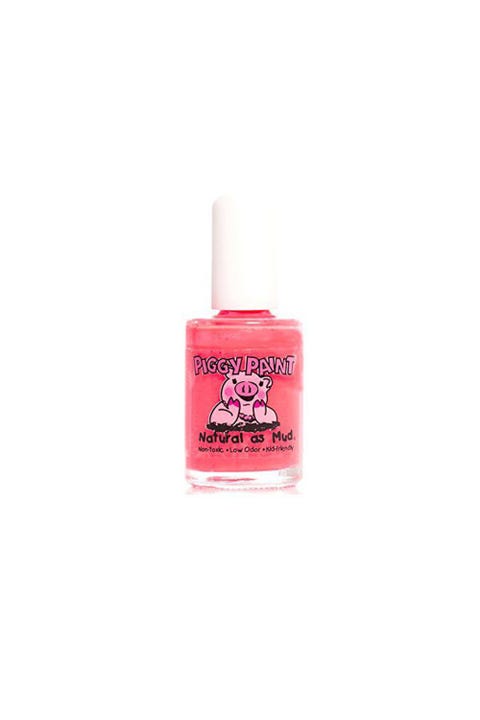 COURTESY Piggy Paint for Kids and Pregnant Womenamazon.com$9.98 SHOP NOW
Started by a mom who was worried about the chemicals in her children's nail polish, Piggy Paint is a "seven-free" potion that is natural, odorless, and created by a female entrepreneur.
Seven-Free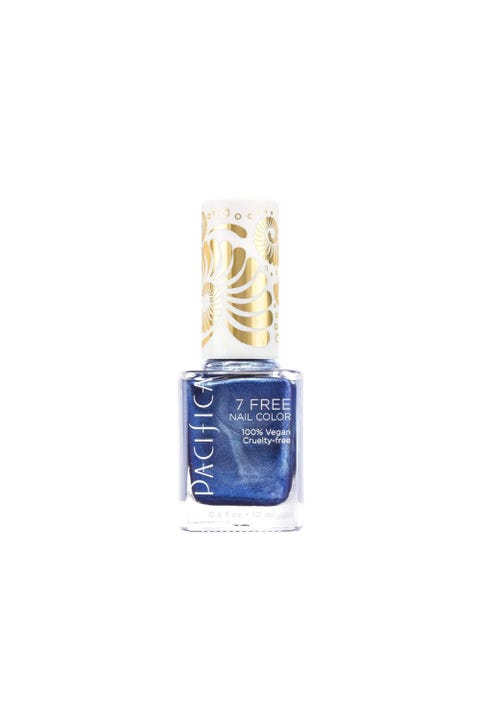 COURTESY Pacifica 7 Free Polishpacificabeauty.com SHOP NOW
Pacifica 7 Free polish is dedicated to an all natural experience and even includes a vegan bristle brush for easy application.
Seven-Free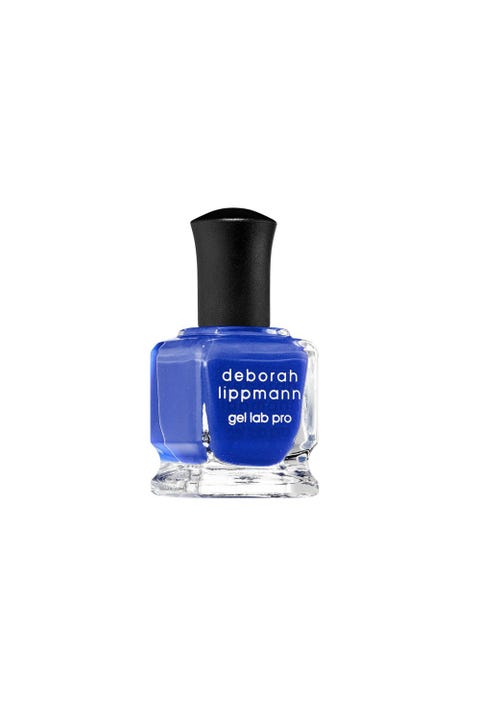 COURTESY Deborah Lippmann Gel Lab Pro Nail Polishsephora.com
Deborah Lippmann designed a gel formula that boasts a seven-free ingredient formula. You'll get salon results from the comfort of your house.
Five-Free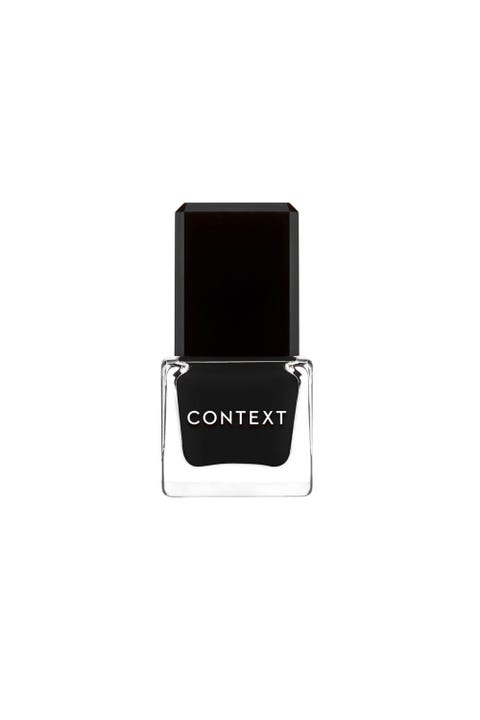 COURTESY Context Skin Fade to Blackcontextskin.com
This "five -free" formula is quick to dry and provides a nice glossy nail finish. The Fade to Black color is the perfect noir.

Five-Free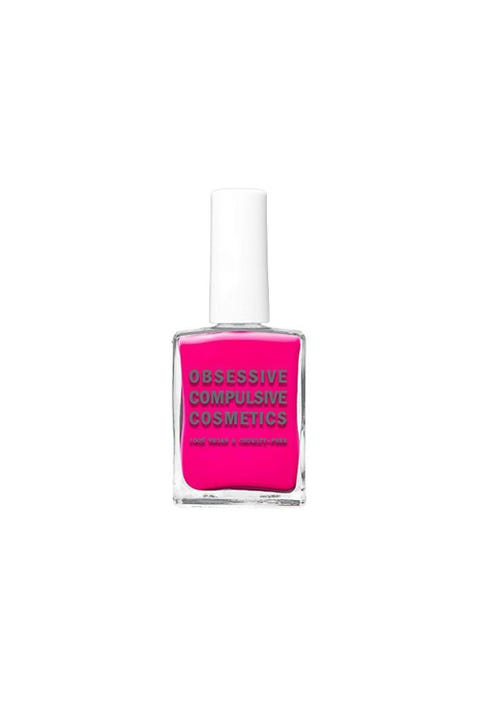 COURTESY Obsessive Compulsive Cosmetics Nail Lacquer in Animeamazon.com SHOP NOW
OCC's five free lacquer is quick dry and provides a punch of color by using only a bit of product. The collection also has a number of neon options if you really want to stand out.
ADVERTISEMENT - CONTINUE READING BELOW
Three-Free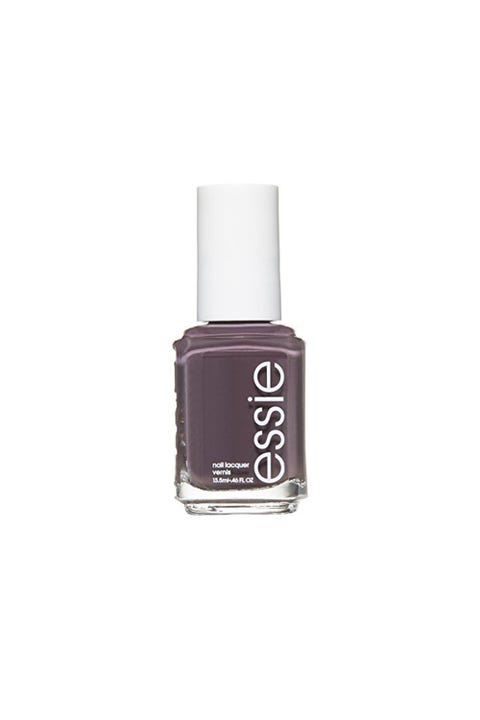 COURTESY Essie Nail Polish in Smokin' Hot Gray . Nail Polish amazon.com SHOP NOW
Not only does Essie provide the ultimate nudes they are also a three-free ingredient formula. Ballet Slippers is a classic Essie color but the options are endless.