Justin Bieber would like you to know that despite the tabloid noise about him and his "complicated" feelings about ex Selena Gomez, he is actually still very, very into making out with his new wife Hailey Baldwin in public. The two have been going to Joan's on Third pretty frequently over the past couple days. They were cuddly at the register yesterday, and today they were making out for fans at their table. Bieber made his move by trying to wipe something off Baldwin's face, then went all in with a kiss fest to please his table mates:
Okay, Biebs.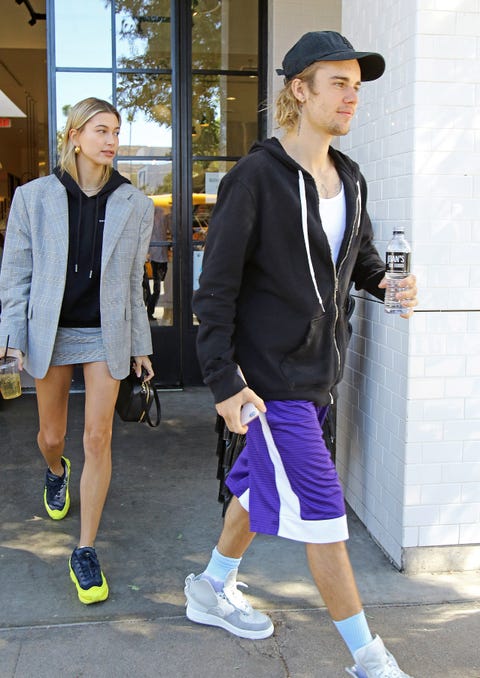 Hailey and Justin leaving Joan's on Third today.
SPLASH NEWS
Entertainment Tonight reported about their cuddly lunch date yesterday. "Hailey and Justin were very lovey-dovey while they were ordering food," a source said. A second source told the outlet that Bieber was "very emotional" after though, with Baldwin giving him hugs and comforting him while sitting in the outside patio area. But moods can shift a lot in a day.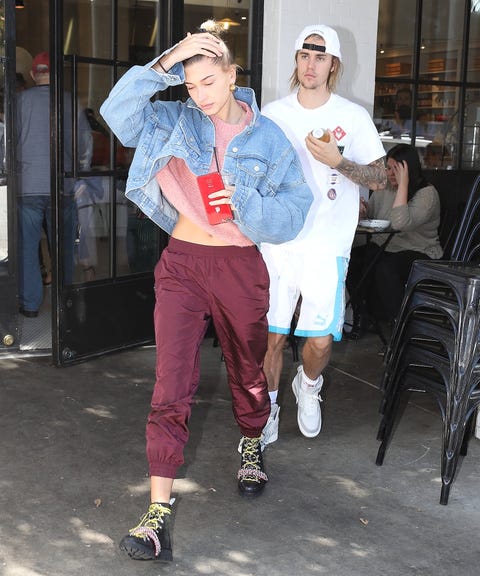 Hailey and Justin leaving Joan's on Third yesterday.
SPLASH NEWS