T-minus three days until the big day, people. By which we mean, this year's Victoria's Secret extravaganza. We know the full line-up, (hi Gigi and Bella), who's going to be belting out the hits (no less than seven musical performances) and that it's back in the brand's motherland (New York).
And with a collaboration with fashion week darling Mary Katrantzou in the works, make-up by backstage legend Charlotte Tilbury, and tickets being sold for up to R355 411, 2018 is set to be the best - and biggest - yet.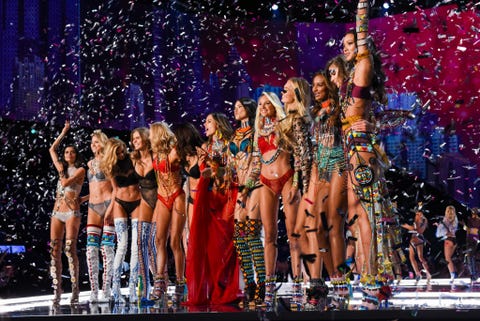 GETTY IMAGES
Do we even really need an excuse to interview a VS model? Probably not. Their general smashing of life/the gym is more than enough, but with excitement building we decided to get the low-down before next week.

Ahead of the show, we spoke to Brazilian fashion model (and Victoria's Secret angel since 2010) Lais Ribeiro about training, (still) getting nervous and Drake.

The VS show is returning to New York, what do you love most about the city?
Diversity. You can find anything, and anywhere, in New York City. And the people are from all over — I love it.
What's the one thing people might not know about VS?
The hard work that everybody puts in. From the models, to the people who make the costumes, to the people who control the lights and music — everyone works so hard to make it all happen.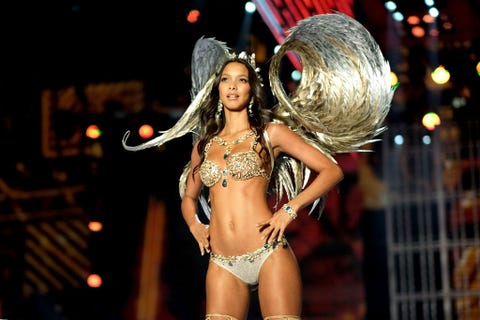 GETTY IMAGES
Is the fitness regime as intense as everyone says?
Yes, it's always intense. I broke a bone in my foot recently and I was worried that I'd have to sit this year out. So my goal this year my goal was to [actually] walk in the show but all good - it's healed. I am taking it easier, though. I started doing Pilates and realised that it's much better for my body. I am not tired all the time, so Pilates is definitely key for me.
What's the one thing you hate doing in the gym?
Cardio!
Right before you walk out, what's running through your head?
So many things! Sometimes the big wings make me feel like I'm bouncing while walking. And then I'm thinking, 'How are my facial expressions, how am I walking?' There are a lot of things going on at once, so I just try to focus.
Do you ever get nervous?
Super nervous! I try to hang out with my friends backstage to help. One good memory from last year is when I wore the Fantasy Bra and all of my friends supported me. We always talk and support each other to keep the excitement up, and calm our nerves.
What are you winter make-up essentials?
I always use lip balm during the winter. I also like to add a little bit of eyeshadow and blush and then top it off with the Victoria's Secret Major Lashes Full Volume Mascara.
Everyone from Rihanna to Taylor Swift have belted out hits – who's been your favourite?
Lady Gaga - she was great.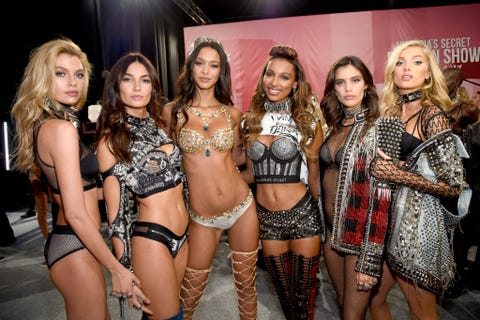 GETTY IMAGES
Who would you like to see play?
Drake.
Do the younger Angels ever ask you for advice?
Yes, it's so cute. I always try to be open with them. When I first came here, Adriana Lima and all of the Angels were so open and supportive. They gave me advice on what to do and how to react to things, so I always try to be open to everyone as well.
Who's your VS best mate?
Jasmine [Tookes].
If you could sum up the VS show three words?
Exciting, dream, and sexy.