Hailey Baldwin spent a little time away from her new husband (that's what he is legally, at least) Justin Bieber, in Tokyo at the beginning of this week for a work trip. But she went to great lengths to minimize their time apart, flying 12 hours to Tokyo for a Tommy Hilfiger event (a work obligation for her on Monday), then flying roughly 10 hours back to Los Angeles so she'd be back by Tuesday, L.A. time, to go on a lunch date in West Hollywood with the Biebs.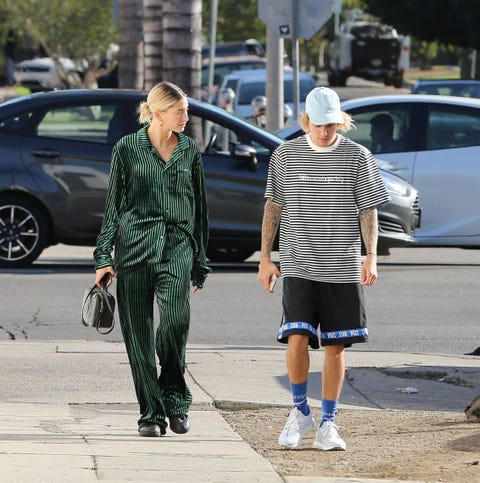 Hailey Baldwin and Justin Bieber on their lunch date Tuesday
Baldwin documented her time in Tokyo thoroughly: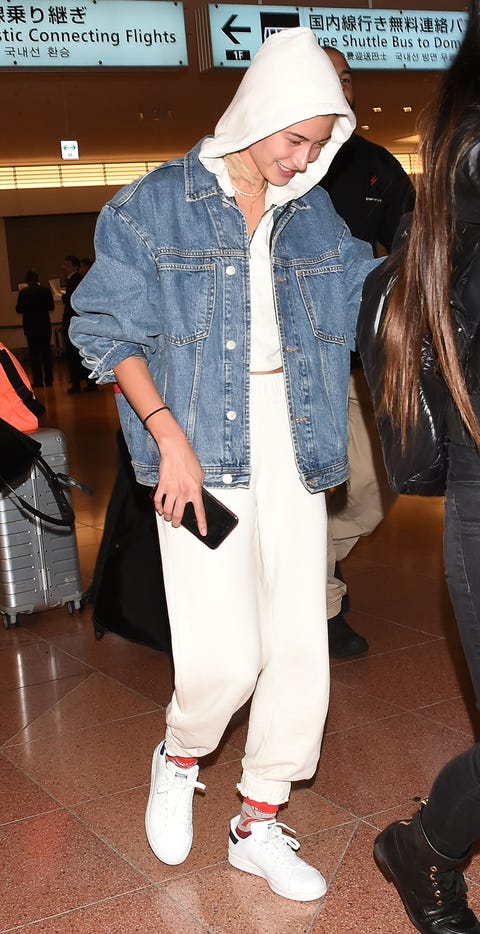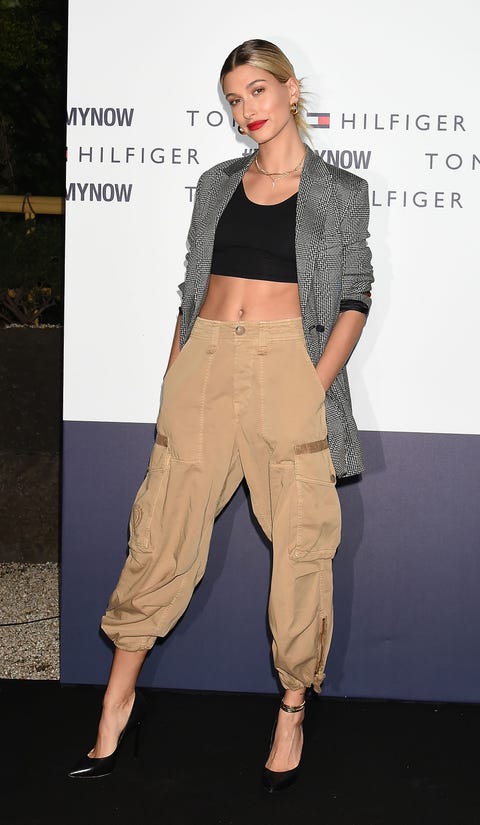 Hailey Baldwin at a Tommy Hilfiger event in Tokyo on October 8

Because of the time difference, she likely left Tokyo on Tuesday local time and got back to Los Angeles on Tuesday, West Coast time. She and Bieber were shot by paparazzi getting lunch that very afternoon. Baldwin wore silk green PJs for the occasion—after all, she had just flown 10,948 miles in three days.
Baldwin even shared a rare shot of her and Bieber being cuddly at a friend's birthday party on her Instagram. While Baldwin and Bieber have been together since June, Baldwin has very sparingly shared posts of Bieber on her own Instagram. This is an exception: