Emma Stone stepped out for the premiere of her new movie The Favourite last night and possibly made a stop at the florist beforehand, because she rocked an entire bouquet of real roses in her hair.
Business in the front: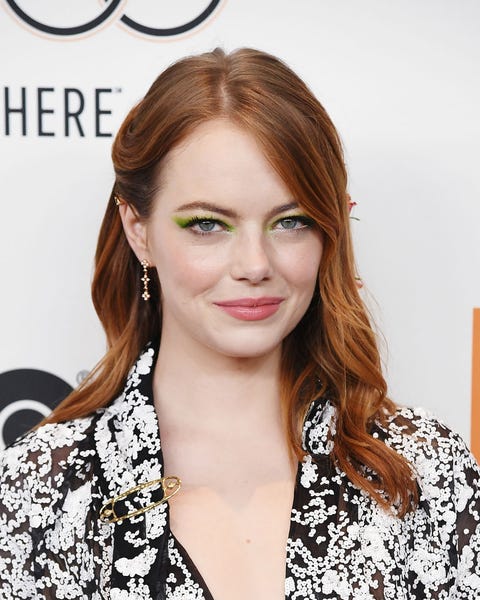 GETTY IMAGES
Rose party in the back: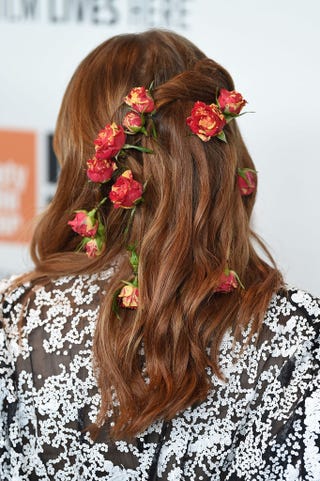 GETTY IMAGES
Seriously, is this not the most beautiful thing ever?!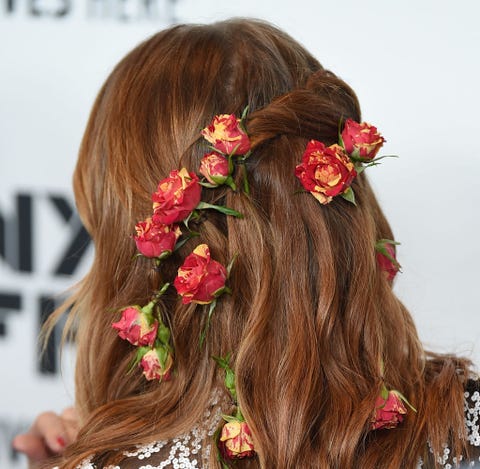 GETTY IMAGES
Stone's hairstylist, Mara Roszak, shared photos of the look she created to compliment the actress' black and white sequin dress. "🌹🌿🥀🌹How fun is this? Fresh roses in hair!?" she wrote. "#EmmaStone for the premiere of @thefavouritemovie @joico"