Nail art - it's the easiest way to add a little extra pizzazz to any mani situation. So when Summer comes around and all we want to do is add some jazz to our fingertips and bring the sunshine inside, nail art is our first port of call.
From negative space deckchair stripes and cherry prints, to rainbow reverse French tips and studded floral stickers, these are the Summer nail art designs every cool girl needs to know about.
1. @nailsbymh - Lilac nails printed with blue stars gives a Christmassy design a summer twist.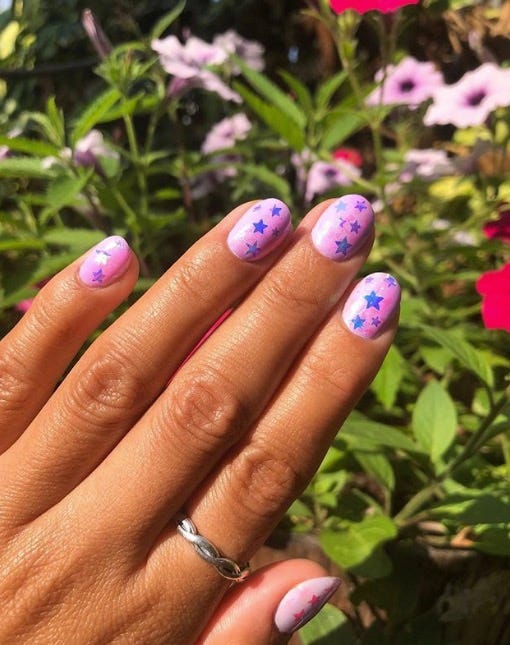 2. @nail_unistella- Negative space pearls are the ultimate summer wedding nail art.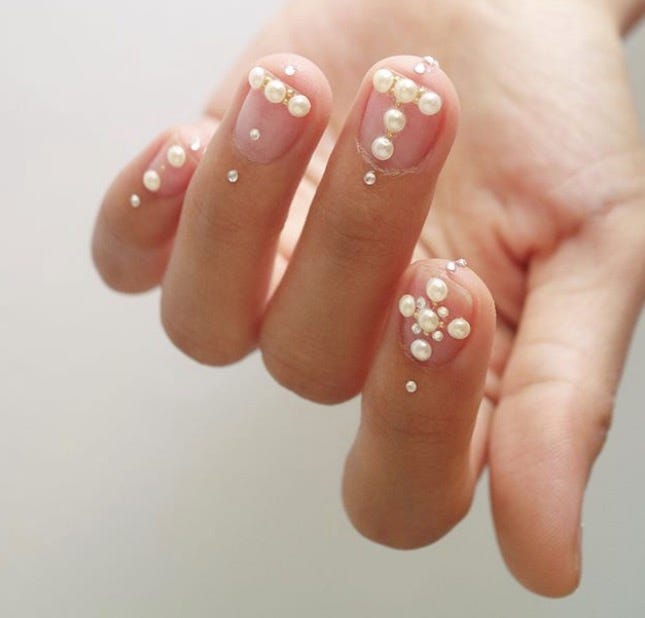 3. @nailsinc - Bright tips and shimmery cuticles are a subtle way to get your mani on this summer.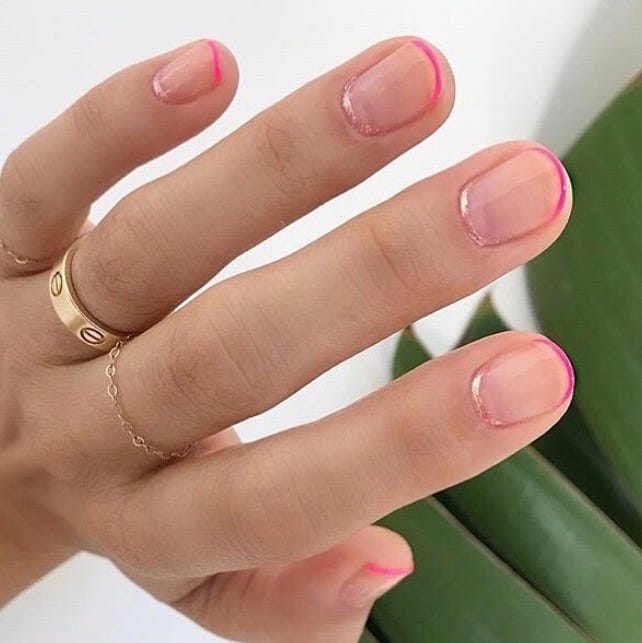 4. @paintboxnails - Give French tips an ice cream update with matching pastel coloured cuticles.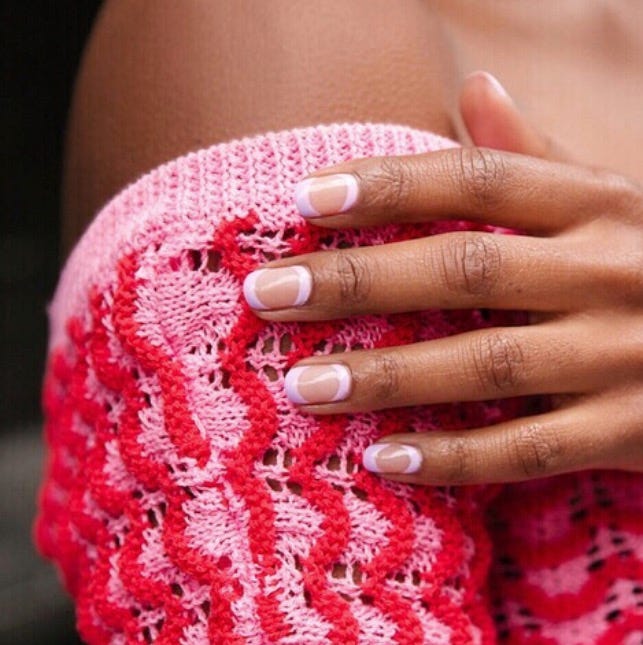 5. @maadnails - Beetlejuice but make it summer.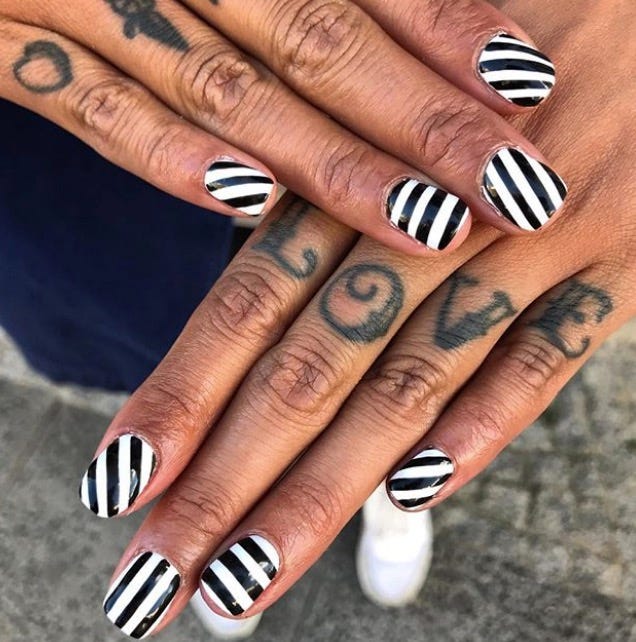 6. @adakiss - Negative space nail art still looks awesome - why not try monochrome deckchair stripes?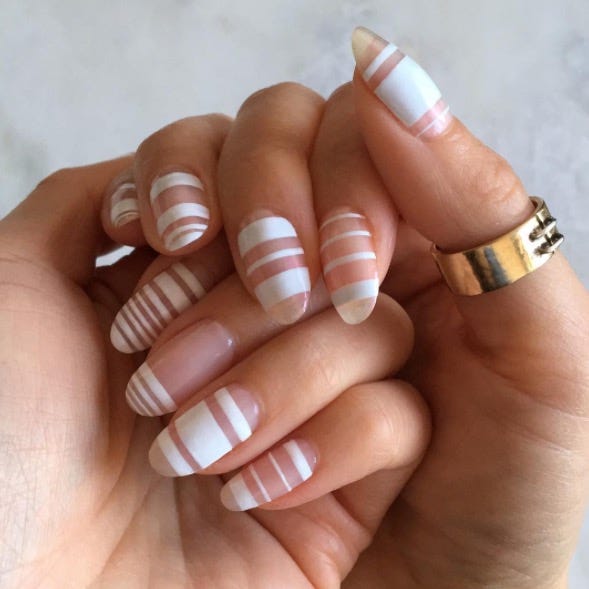 7. @jessicawashick - Logos are so hot right now - add one to your nail art for extra fashwun points.